There are two main cinemas in Buller – the NBS Theatre in Westport and the Reefton Cinema.
Westport - NBS Theatre
Located in the centre of Westport, the NBS Theatre has a 367-seat auditorium and two cinemas.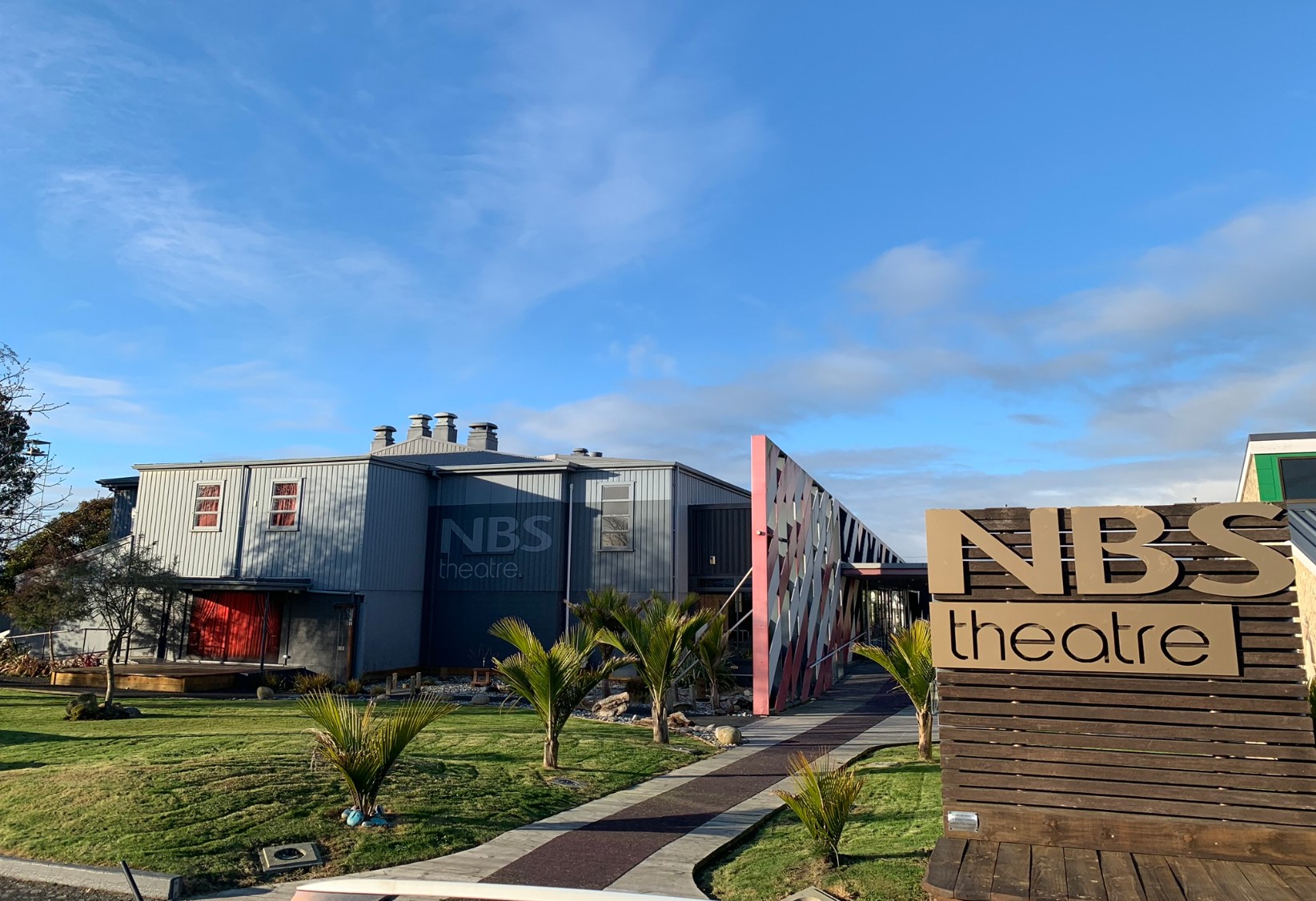 The auditorium is perfect for hosting small to large scale events. Whether it's a full theatrical production, a concert, a school reunion, an awards ceremony, or even a corporate dinner the theatre is the place for it. Funerals and weddings can also be held at the NBS Theatre.
The auditorium also has a three-metre-wide cross-over to the back of the stage, a green room, two dressing rooms, backstage toilets and shower, and a kitchen.
The Bill Moffitt Cinema at the NBS Theatre seats 55 and is the ultimate in digital cinema technology.
It offers high-definition viewing thanks to the NEC DLP projector, with a 7.2 surround sound system powered by Dolby with Hypacoustic speakers, digital 3D powered by Xpand and ultimately powered by a Doremi Digital Cinema Server.
The Fred Gregory Screen Room at the NBS Theatre screens mainstream movies as well as art house, foreign film and Met Opera. With only 20 seats, including 2 two-seater couches, the Screen Room is a small cosy intimate cinema. It is also available for private screenings, birthday parties and meetings.
You can find out more about NBS Theatre on their website or Facebook page.
Reefton Cinema
Reefton's Digital Cinema is located on the corner of Smith & Shiel streets. It screens blockbusters and arthouse movies thanks to updated digital technology. Tickets can be purchased from the cinema 30 mins before the movie starts.
You can find out more about Reefton cinema and Reefton town on the Reefton Visitor Centre page.
You may also be interested in