Freedom camping
The Buller District Council wants people to enjoy freedom camping in this beautiful part of the world but we ask that you respect and care for our environment.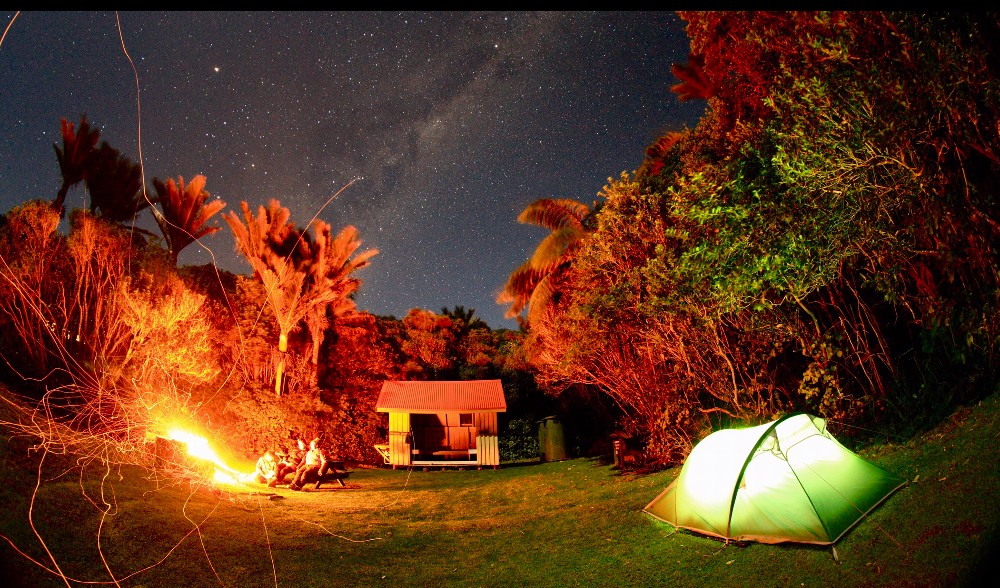 Freedom camping in Buller
Buller District Council recognises freedom camping is a convenient way to experience our easy lifestyle and beautiful environment. It is part of our traditional Kiwi culture and a valued tourist experience.
As a community, we consider ourselves fortunate to be the kaitiaki/guardians of this unique forest, mountain and beach environment. We want you to enjoy our place as much as we do, but we ask visitors to respect and care for our environment and encourage responsible freedom camping.
Who can freedom camp?
Only those travelling in a certified self-contained camper (in accordance with NZS 5465:2001) can freedom camp in the Buller District.
That means the vehicle has to be equipped with a minimum three day capacity toilet and greywater storage facility. Even then, freedom camping is encouraged for no more than two consecutive nights in one place and a maximum of nine nights per calendar month. Other vehicles should stay at a camping ground with facilities.
There are some places where freedom camping is permitted and others where it is not. You can find those places and more about our guidelines in this information brochure.
Where you can't go
Freedom camping is not permitted in these areas:
Kohaihai Road, Karamea
Flagstaff Road, Karame
Ōpārara River Mouth west of Kohaihai Road, Karamea
Beach access tracks at the Hector Freedom Camping site
The Buller River tip heads
Marrs Beach
Parking areas at the eastern end of the Buller Bridge, Westport
Carters Beach Domain
Omau Domain, Cape Foulwind
Tui Dellaca Reserve, Tauranga Bay
Okairi Road, from the causeway to the Okari River lagoon
The Nile River mouth layby, Charleston
The end of Hands Road, Charleston
Constant and Joyce Bays, Charleston
All areas between Punakaiki River and Fox River
Bridge Street, Reefton
All cemeteries within the Buller District
There are a number of campgrounds located around the Buller District. See areas for Westport.
The legal stuff - what are the rules?
The Buller District Council Freedom Camping Bylaw came into force on 30 August 2012. Amendments to this Bylaw came into force on 29 November 2018.
The Bylaw applies to areas only under the control of the Buller District Council, within the Buller District.
The Bylaw recognises that many freedom campers bring economic and social benefits to the areas they visit. Freedom camping can however prompt concern among locals about issues such as the disposal of toilet/grey water and litter, protection of local flora and fauna, and maintaining access to all public areas.
Therefore, the Bylaw aims to find a balance between the needs and expectations of the local community, with those of freedom campers visiting our district.
In brief:
Toilet and grey-water must be disposed of in an approved dump point.
Freedom campers must leave sites clear of all rubbish, waste and damage.
Be considerate to other campers and keep access ways clear.
Leave only your footprints on our beaches – they're breeding grounds for many bird species, plus the sand is soft and it's easy for a vehicle to get bogged in.
Failure to comply with freedom camping conditions may result in a $200 fine.
Freedom campers are welcome in the Buller District but please use our sites and facilities to protect the environment for those who live here, our visitors and future generations.


Read more
You may also be interested in